What a fabulous Book Week we have had this year. A great performance on Thursday morning, a visiting illustrator, book loving activities in the Library and a dress up parade.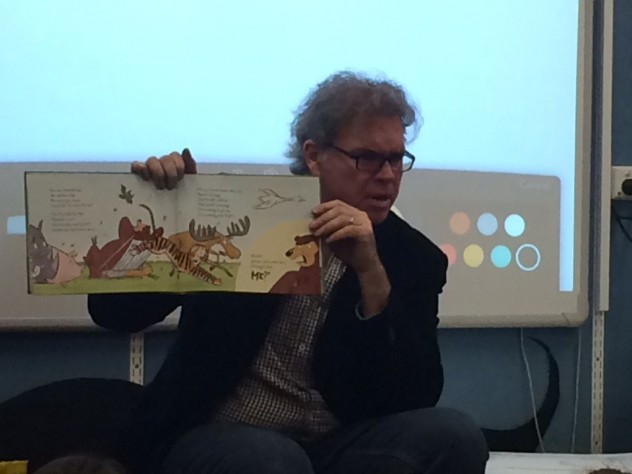 Thank you Simone for all of your hard work organising everything. The costumes were great, well done everyone on your efforts.
We have been labelling features of our homes and using descriptive language to write about them.
We talked about our feelings and described how different feelings can affect our bodies.
We had lots of fun with our big, big buddy class doing chalk drawings and skipping.
We have begun planting seeds for our new garden beds. Once they sprout we can transplant the plants into the new beds.
We have been working hard reading words that contain the tricky silent magic "e."
We are learning to read, make and record o'clock times during our maths lessons.
During Japanese lessons with Mr. Pluck the children were given the opportunity to dress up in traditional Japanese kimonos and they had lots of fun learning the correct way to wear them.
The sharing topic for the coming week will be free choice.
Many classes will be attending Swimming this week. As a result, there will be a few changes to our timetable throughout the coming week. We have another very busy week ahead of us, hope your child is able to rest over the weekend in readiness for it.